Additive Marking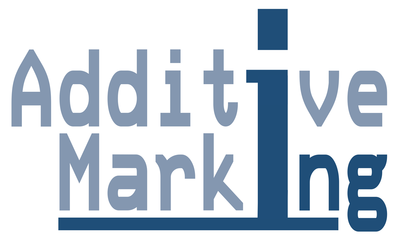 Since its spin-off from the University of Paderborn in 2017, "Additive Marking" has been addressing the challenge of marking components manufactured additively to achieve a traceability over the entire product life cycle. The main goal is to link the digital process chain for example secured by blockchain technologies to the physical world. Efficient solutions to mark a high number of parts individually are currently not state of the art. This is where "Additive Marking" fills a gap in the digital process chain!

Applications range from spare parts and test specimens to safety-critical and highly complex products:
Spare parts that were previously produced by injection moulding or similar means and have been marked by the injection mould are increasingly being produced in 3-D printing as the demand is decreasing. A marking needs to be integrated in digital product data prior to the manufacturing process.
The specimens should be clearly assigned for positioning and orientation in the building chamber of an AM machine
Safety-critical components, for example in aerospace, medical applications or in automotive engineering, the necessity of marking for traceability is a matter of course.
Legally, many questions are currently aimed at the application of additive manufacturing processes. Product and producer liability driven by the specific aspects of reproducibility of certain component and material properties are being discussed anew, so that a (still fictitious) headline of the future could read like this:
"New EU directive regulates obligations for the use of additive manufacturing processes: 3-D printed products must be labelled for traceability purposes."

With the support of "Additive Marking" you are prepared for the future!