Additive Marking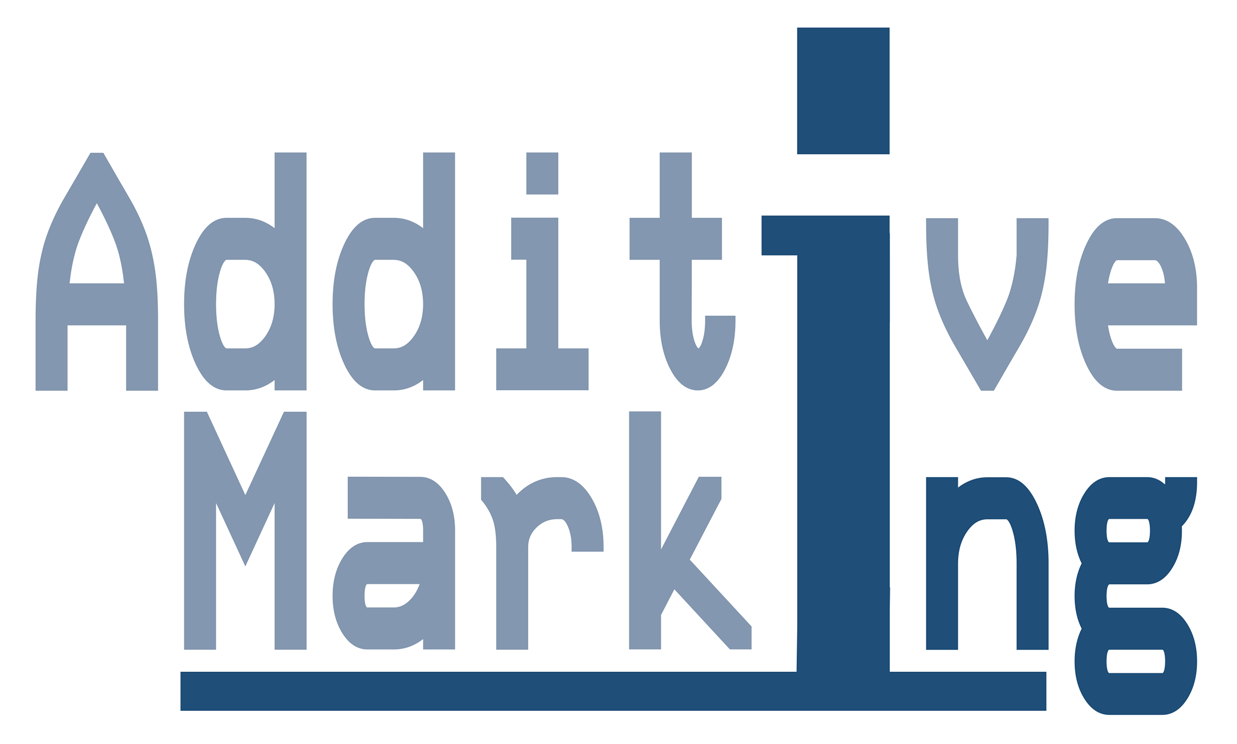 Since its founding (2018) as a spin-off from the Direct Manufacturing Research Center (DMRC) of the University of Paderborn, Additive Marking GmbH has set itself the task of making additively manufactured components or products traceable throughout the entire product life cycle.
For this purpose, a process was developed that automatically and individually integrates the markings for each component as early as in the CAD data of the digital twin. The direct part markings (DPM) created during production could be, for example, machine-readable, ISO-compliant matrix codes (QR, DataMatrix), but also texts or logos.
All markings are created inseparably on the component during the additive manufacturing process. In this way, the additively manufactured component is traceable from the first moment of product creation, regardless of the material, as well as being easily digitally documentable for further process steps, and enabling access to any information and value-added services both in the industrial environment and for the end customer.
The Additive Marking Suite, the modular software solution of Additive Marking GmbH, makes it possible, for example, to make all product data digitally available to everyone involved in the process in a complete and secure manner: from design and construction, pre-process and additive manufacturing to further processing, assembly and logistics. Even later in the project lifecycle, right through to the recycling process, those working with the part can easily access all the necessary product data. Here, the suite is not a new software silo, but a software solution that accompanies the entire product lifecycle and can be seamlessly integrated into existing ERP and PDM systems.
In a globally decentralized additive manufacturing and agile supply and logistics chains, single part traceability, especially in the automotive and aerospace industries, is becoming necessary to achieve scalable "on-demand" and "on-site" production. With the software modules within the suite, the start-up delivers a decisive contribution to the realization of secure and efficient digital warehouses, as the pivotal point of decentralized manufacturing chains. Companies from the automotive, aerospace and medical technology industries, as well as from traditional mechanical engineering, are already providing their customers with spare parts and customer- or patient-specific components as digital 3D models.
The Additive Marking Suite is web-based, modular and scalable. This means it can be used in companies of any size without barriers and across departments. This ensures that the various players are networked throughout the entire process chain: from initial product design, through manufacturing and data preparation, additive manufacturing itself, possible subsequent post-processing and further processing steps, and quality assurance measures, to use by the end customer and recycling.
With the support of Additive Marking you control your manufacturing process and bring your products into the digital age.