Additive Manufactured Function Integrated Damping Structures
Mechanical vibrations occur in almost all industrial applications. These are periodically returning movements of technical systems or components. The vibration process is characterized by the state variables. One state variable, for example, is the position of a point in the vibrating system.
In technical systems mechanical vibrations are usually undesirable. They lead to increased stress on the components and thus to a reduction in lifetime. In addition, mechanical vibrations harm the function and lead to audible noise emission.
To mitigate these effects, the damping of mechanical vibrations is necessary. At the moment this is done by additional damping elements which are adapted to the vibrating components. A disadvantage of these elements proves to be the additional mass and the additional needed installation space. Further, a separate assembly step is required. This leads to higher manufacturing and assembly costs and increased weight. To minimize the manufacturing and assembly costs of technical systems, to adjust the damping functions to the corresponding mechanical vibrations and to reduce the weight, an integration of the damping function into existing structures of engineering system is desirable.
Additive manufacturing processes offer great design freedom. Complex structures can be manufactured without a significant increase of the manufacturing costs. The use of these manufacturing processes is constantly expanded through research and development. The advantages of the additive manufacturing process can be used in the field of vibration damping of mechanical vibrations.
They allow the direct integration of damping functions into structures of technical systems. For this purpose, an internal structure will be integrated into the components. Instead of solid structures cavities with different internal structures, for example lattice structures, will be integrated into the component. In addition, the damping effect will be affected by a variety of filling media in the cavities, such as residual particulate support material.
Within the project it will be investigated, how damping functions can be integrated into existing structures by additive manufacturing processes. Further on it should be analyzed, how the damping function can be adjusted to different mechanical vibrations in order to obtain an optimum damping effect. Based on these empirical investigations, a simulation model is to be developed that enables the simulation of the experimental data.
Further project information

Project status
In progress
Project duration
30 month
Funding

50 % Land of North Rhine-Westphalia
50 % DMRC industry partner

Project manager
Prof. Dr.-Ing. Detmar Zimmer
Project coordinator
Martin Schäfer (Siemens AG)
Scientific staff
Thomas Künneke, M.Sc.
Involved chairs

Chair for design and drive technology (KAt)
Contact
Konstruktions- und Antriebstechnik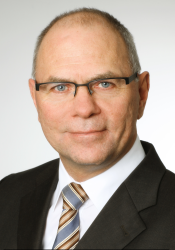 Office hours:
Due to current corona pandemia we can not offer consultation-hours at present. In case of need please contact me by e-mail.
detmar.zimmer@uni-paderborn.de
DMRC

Design technology (Design for function)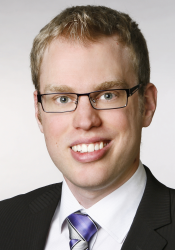 Office hours:
Consultation hours currently take place by telephone after arrangement by e-mail