Lightweight Rotor Shaft for PMSM
Objectives
The aim of the project was the identification of benefits of Additive Manufacturing (AM) in electric engineering and especially the implementation of this benefits in a Permanent Magnet Synchronous Motor (PMSM)
Procedure
An optimal material was determined (H13) and its mechanical and electromagnetic properties were investigated and improved by a heat treatment. A suitable PMSM was selected and its rotor shaft design was optimized for AM. The rotor shaft was built out of H13 and mounted into a given stator. Finally the motor characteristics were determined.
Achievements
The promising results of the motor characteristic determinations showed that the weight of the rotor shaft could be reduced by 25,1%. This leads to a reduction of the moment of inertia of 23% and an reduction of the acceleration time of 23,2 %. The Investigations were performed at 71,98 Nm and 3000 rpm. Moreover the permeability of the material H13 could be improved through a heat treatment. So the permeability could be enhanced from 32 to 480 and the coercivity could be reduced from 5600 A/m to 1300 A/m. This lead to an obvious enhanced soft magnetic behavior.
Contact
DMRC

Additive Manufacturing: Design Rules, functionality, function integration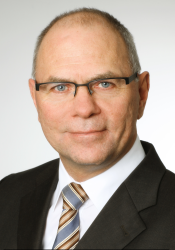 Office hours:
Due to current corona pandemia we can not offer consultation-hours at present. In case of need please contact me by e-mail.
detmar.zimmer@uni-paderborn.de
DMRC

Design technology (design guidelines)