Lesson 'Additive Manufacturing 1'
Additive Manufacturing (AM) is not only being used for prototyping, as well parts with complex shape and functions can be produced – which are unable to be manufactured with conventional methods. This new kind of manufacturing can be used – with the right knowledge – for mass production, there are nearly now limits and it's more the question: "how far can you imagine?"
This lecture gives an overview about the technology itself, identifies different kinds of applications, shows all required process steps towards a "real" part in the process chain of manufacturing. On the basis of examples out of R&D and real products, students will get the knowledge to be needed to design and produce parts of this new and exciting technology toward Direct Manufacturing.

Additive Manufacturing 1:
Content:
Fundamentals and Process Chain
Laser Sintering

Fused Filament Fabrication (FFF/ FDM)

Laser Melting
Contact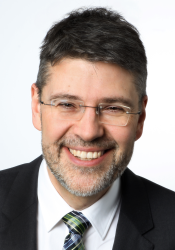 DMRC

Polymer Laser Sintering